Jak2bio Lumi Tester is a compact device of rapidly measuring actively growing microorganisms through detection of adenosine triphosphate, or ATP. Jak2bio
 Lumi Tester can be used very easily and quickly by anyone in industrial field where hygiene management is important, such as in a restaurant, or in a hotels, bathrooms, food manufacturing plants.
Swab the sample on surface and insert the sample into tester case.
Shake case well and insert into the Lumi tester.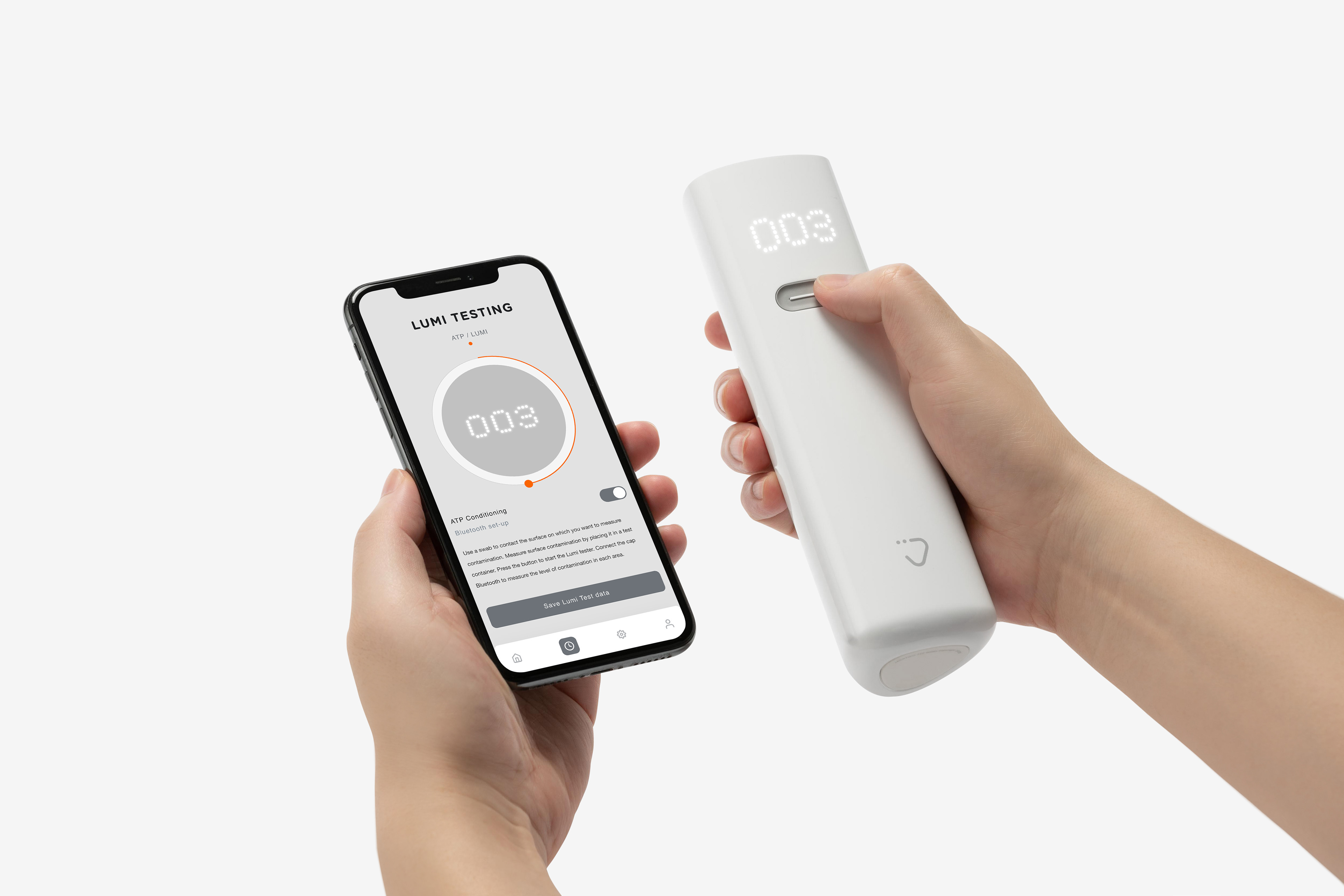 The collected contamination figures are displayed on the device display within 10 seconds.
In addition, more detailed information can be found through a dedicated application by connecting to a mobile phone and Bluetooth.
Our goal was to design a tester that anyone could use easily. Existing Lumi tester products were for professionals, and they were professional devices with many buttons and high complexity. It was being sold at a high price due to many parts and various functions, which became a factor in lowering the purchase of general consumers.
We have made sure that the device has only essential functions. Additional functions can be checked through our smartphones. The Jak2Bio Lumi Tester has been redesigned as a product with only the most essential functions by removing the existing large display and many buttons. The device can measure essential contamination levels, and other functions (pollution degree change, measurement time, measurement location, and degree of change) can be checked through a smart phone.
The size of the device was optimized by replacing the LCD display part with mini LED in the platform of the existing tester. The tester plays a professional role in measurement, and the collected information can be checked in detail on a smart device.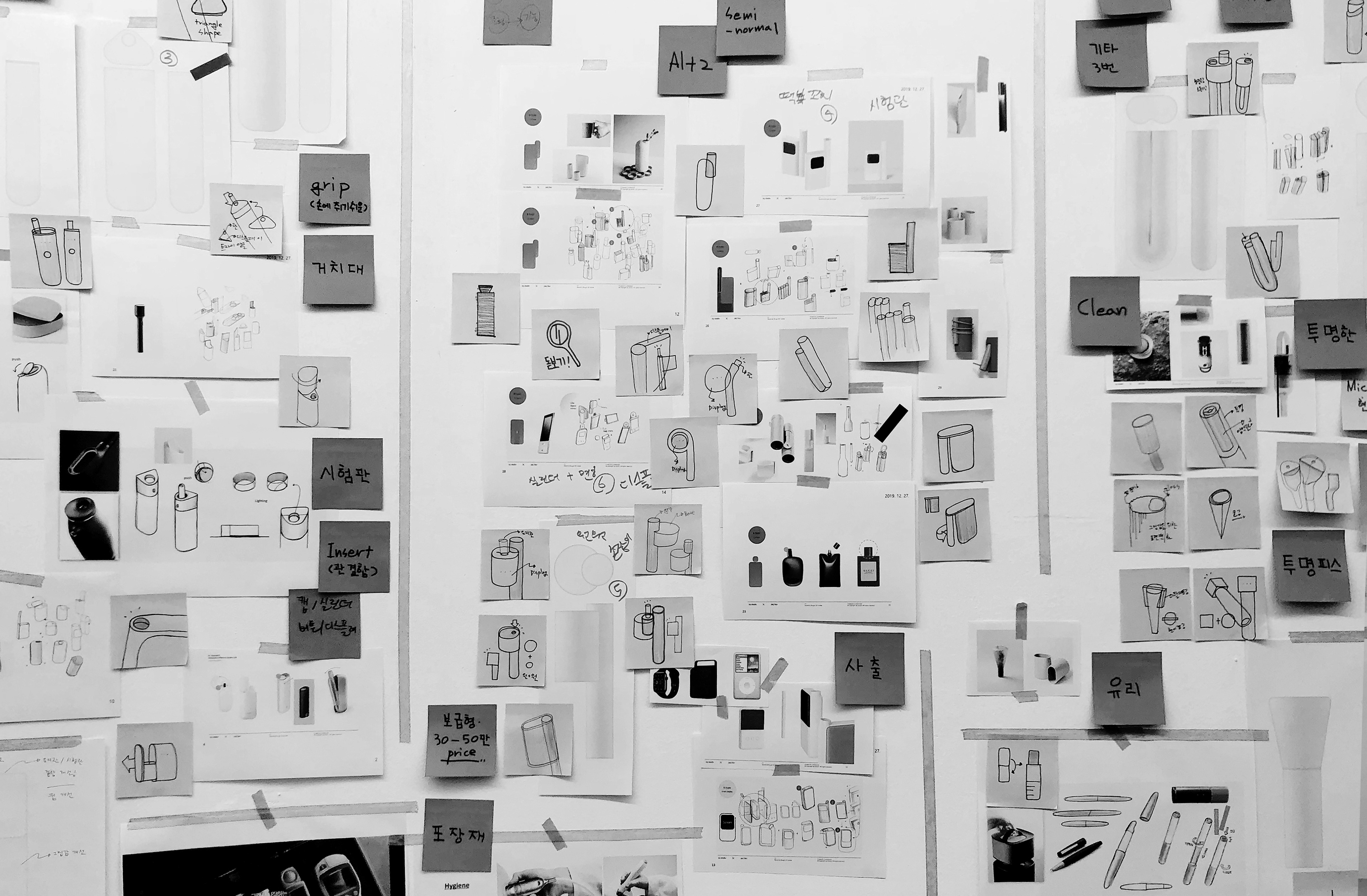 We tried to find a friendly format that anyone can use easily in a functional form that can cover the hardware.
Client : Jak2bio
Project directing : Studio hou
Product design : Wooseok Heo, hyunwoo Choi(AWE), ilseop Yoon (isy Studio)
Graphic design : Wooseok Heo
Photography 1 : Kwon-jin Kim
Photography 2 : Studio Dosi